Y-Carina-Stent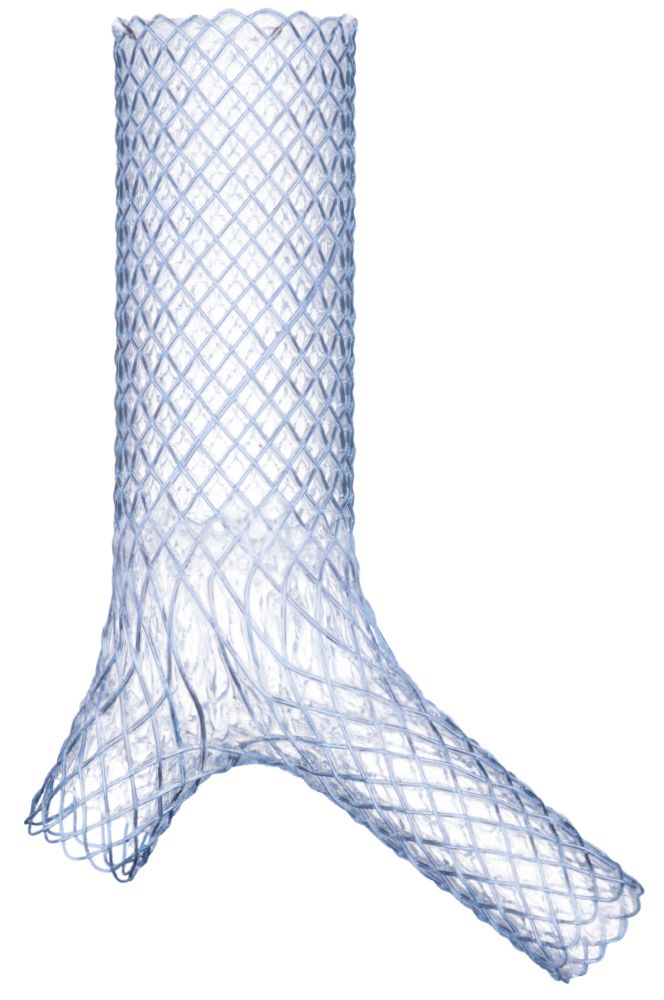 aerstent® TBY
The Y-Carina stent is used to bridge malignant stenoses in the trachea as well as in the right and left main bronchus.
Stent with partial PU cover
(right bronchus 5 mm uncovered)
Atraumatic ends
Anatomically correct, conical design
High radial expansion force
6 Radiopaque tantalum markers
Delivery system OTW (over the wire)
For implantation of the Y-Carina stent, we recommend rigid intubation using a tracheoscope or bronchoscope with an inner diameter of at least 10 mm.
Y Carina stents are available with diameters of 16 to 20 mm in the tracheal portion.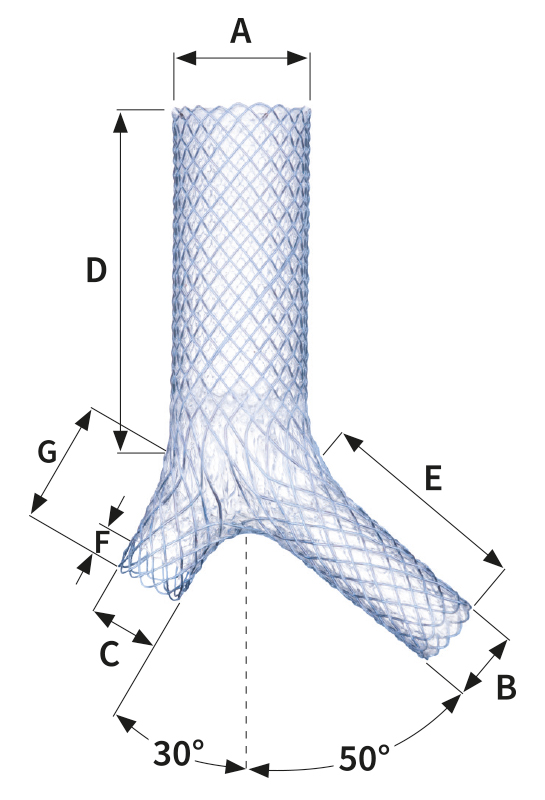 Suitable guide wires see here.
REF

A ⌀
(mm)

B ⌀
(mm)

C ⌀
(mm)

D
(mm)

E
(mm)

F
(mm)

G
(mm)

512-16-040

16

12

12

40

30

5

20

512-18-040

18

12

12

40

30

5

20

512-18-050

18

14

14

50

30

5

20

512-20-050

20

14

14

50

30

5

20

522-16-040

16

12

12

40

30

5

15

522-18-040

18

12

12

40

30

5

15

522-18-050

18

14

14

50

30

5

15

522-20-050

20

14

14

50

30

5

15

Delivery system: Working length 600 mm, ⌀ 8 mm / 24 French,
accepts guide wire 0,035 inch
MRI Safety Information
Video: Placement of a Y Carina Stent